Skiing Career and Spinal Cord Injury
At age 15, Mike Nemesvary set his goal to become the best freestyle skier in the world. By the mid 80's he held more than 40 titles in his sport including 3 World Cup Victories; 18 World Cup Podiums; 3 European; 11 Canadian and 5 British Championships.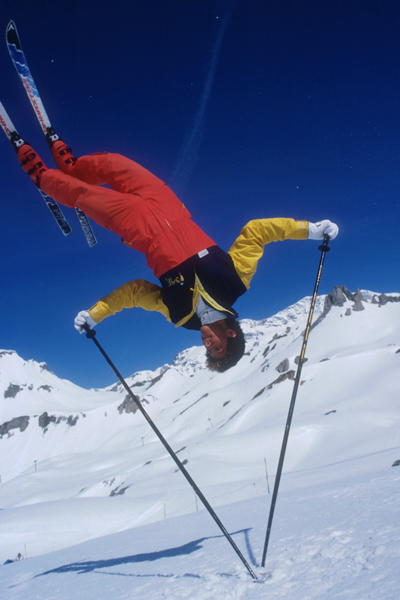 Mike also developed a successful sideline as a skier and stunt performer in a number of TV commercials and feature films including James Bond's "A View To A Kill" and Willy Bogner's "Fire and Ice." On May 18th, 1985 Mike's life dramatically changed during a routine trampoline workout when he attempted a double twisting, double back somersault and blacked-out, landing on his neck instantly becoming a high level quadriplegic, paralysed from the chest down and losing full use of his legs, arms and hands. Following months of intensive rehabilitation Mike picked up the pieces and began to rebuild his life. He moved into an accessible home, learned to drive a modified sports car and became a proficient sit skier. Wanting to share his life-affirming approach he started "The Back Up Trust"; a very successful UK-Based charity raising more than $20 million to enable people with spinal cord injuries to reintegrate back into society and surpass their aspirations by facilitating challenging sports.
Mike
Nemesvary & Associates
After completing his post-secondary education in Commerce, Mike developed and honed his skills to become a passionate, powerful and outspoken disability advocate, he has represented many Not-For-Profit organizations including: World Committee on Disability; March of Dimes; Tetra Society of North America and National Access Awareness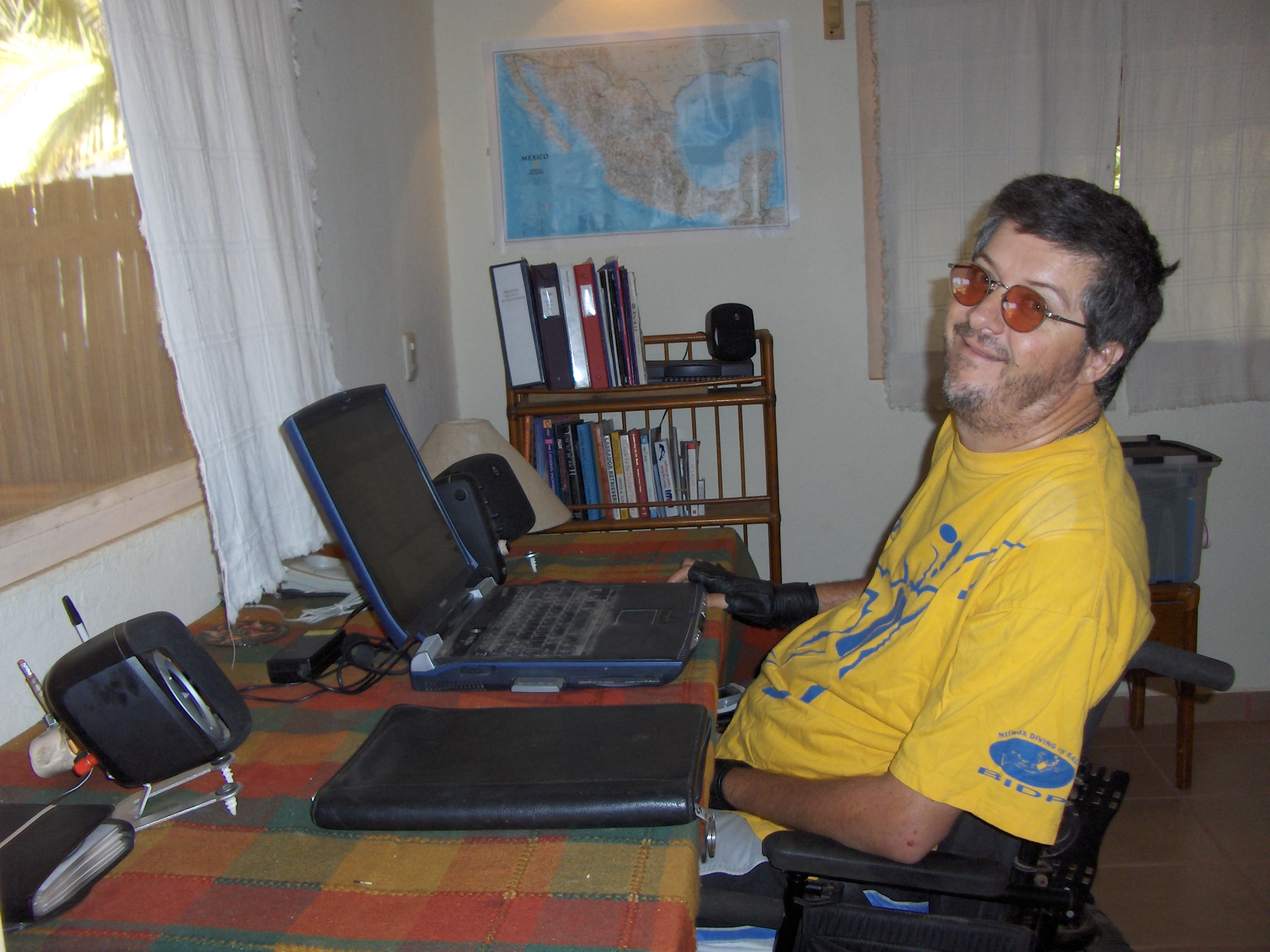 Week. In 1992 he formed Mike Nemesvary & Associates (MNA) and now enjoys a successful and rewarding career as a professional speaker presenting 100's of keynotes, seminars and workshops to local, national and inter-national organizations. Some of his prestigious clients include: Pfizer Pharmaceutical Company; General Motors Corporation; Bell Canada; National Research Council; Canada Customs and Revenue Agency; Health Canada and the Canadian Injury Prevention Foundation.
'Round the World Challenge
Mike then decided to take the ultimate challenge by becoming the first quadriplegic to drive unassisted around the world. More than 7 years in development, the 'Round the World Challenge was a gruelling circumnavigation lasting 7 months, through 20 countries and clocking more than 40,000 kilometres. While navigating some of the most treacherous roads, enduring the most extreme weather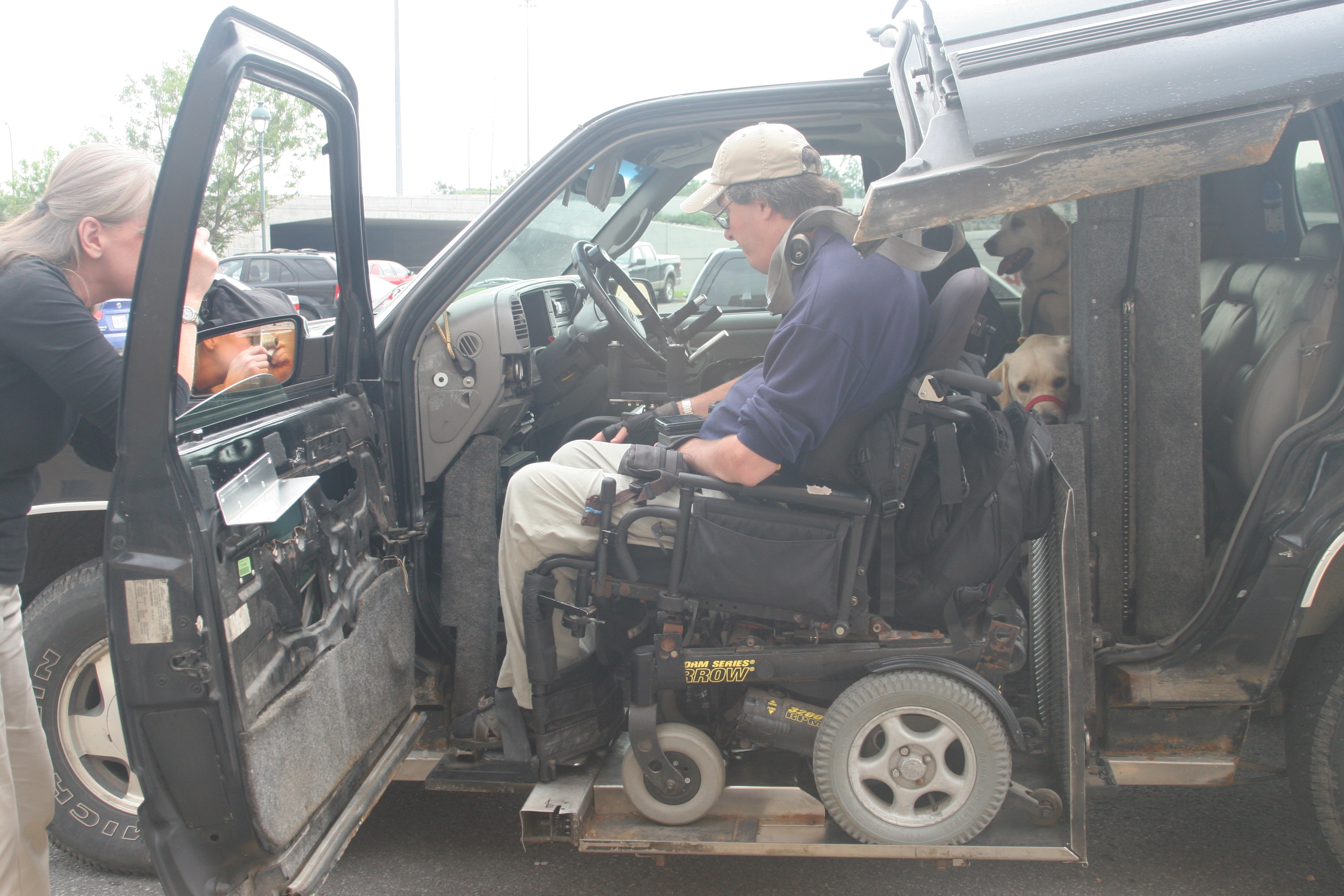 conditions and temperatures on the planet, Mike also surmounted continual inaccessible stops and accommodations in an unrelenting, exhausting daily schedule. During the formidable odyssey, Mike also managed to visit 40 medical institutions, gave 52 speaking engagements and wrote weekly columns. The 'Round the World Challenge successfully culminated in the Fall of 2001 and raised more than $1.5 million for spinal cord injury rehabilitation and research. His accomplishments received numerous honours and recognition in many countries including the "Key to the City" in Ottawa and the "Meritorious Service Medal" from the Governor General of Canada.
Personal Life
Mike's remarkable life has been extensively chronicled as the subject of six international and award winning television documentaries in addition to numerous magazine, newspaper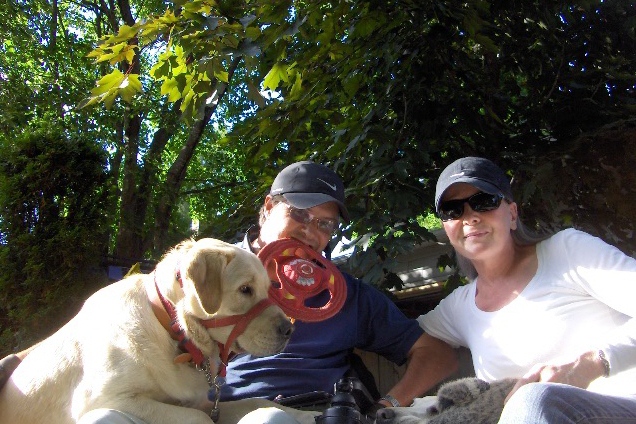 articles, radio interviews and television appearances. Mike presently resides south of Ottawa with his Partner, Mary Anne McPhee and "Sassy" and "Jigger", both Labrador Retriever "Certified Assistance Dogs". In his spare time Mikes enjoys sit-skiing, scuba diving, swimming, writing, backgammon, listening to music and playing the harmonica.